NTSS in partnership with
Stellar Cyber for Open XDR

Open XDR –The All-in-One SecOps Platform
 Unified, Simplified & Automated, Under a Single License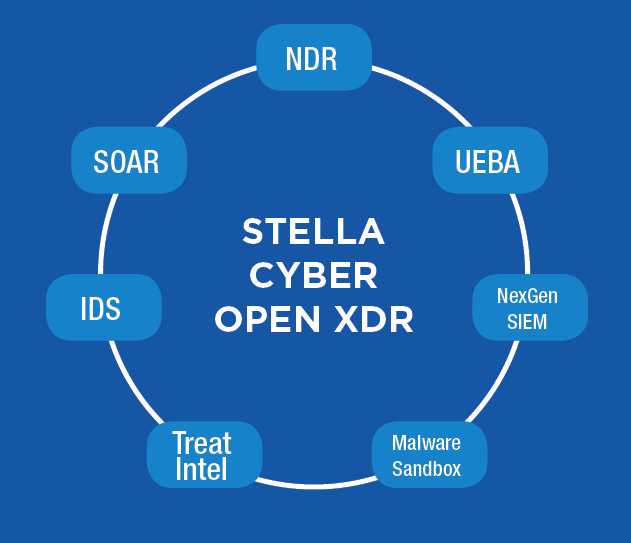 From Detection through Response
Finding hidden threats is valuable, but that is only the beginning. Our Open XDR platform delivers comprehensive threat lifecycle management, from initial detection through threat correlation and response.
Our Solution includes NexGen-SIEM, TIP, UEBA, NDR, SOAR, and more under a single licensw, providing the critical security capabilities a modern SecOps team needs.
Turn-key Appliances for Security Operations Teams
• Automatically collect, reduce, enrich and correlate incidents.
• Detect and respond to incidents across the entire attack surface-cloud, endpoint, network and users.
• Multi-tenancy architecture for large organizations with multiple departments as well as managed services providers.
• Support clustering for scalability and high availability.